ABOUT ME



What if you were livin yours instead of hatin mine.


There is no sarcasm in these words, and we are all perfect.
At least I am. I enjoy things I don't understand. Like you...
and I. I am not looking for answers, but I will ask questions.
God is man made. We bring others down because we don't understand.
We won't understand. We could understand.
Live, work, play, think, act, lie, create, forgive, love, die alone.
Are you comfortable yet?




"Date like a guy so you don't get played like a bitch."








Sometimes you have to forget how you feel
and remember what you D E S E R V E

Messenger SN : ask me, maybe i'll give it to you.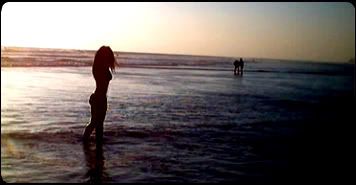 Absolutely love the beach.

I'd Like to Meet:





Buy me some Corona and i'll be your friend, or at least i'll be so drunk i'll pretend to be.

Someone who isn't going to waste my time!
Oh, and how about some hot bitches.

p.s.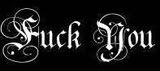 Death is not the greatest loss in life.
The greatest loss is what dies inside us while we live.

INTERESTS
Music
AS I LAY DYING. ALEXISONFIRE. ACDC. AFI. azure ray. armin van buuren. bob marley. B-52's. Bikini Kill. BRIGHT EYES. blonde redhead. cicada. CONVERGE. coheed and cambria. depeche mode. dj zany. eisley. flyleaf. funeral for a friend. FROM AUTUMN TO ASHES. FBMF. GORILLAZ. GREENDAY. goldfrapp. glassjaw. HED [PE]. HELLOGOODBYE. HIM. imogen heap. if hope dies. IT DIES TODAY. interpol. KINGSPADE. Kotton Mouth Kings. Killswitch Engage. LYDIA. LADYTRON. LE TIGRE. led zeppelin. MISS KITTIN. MARS VOLTA. mudvayne. marilyn manson. ME WITHOUT YOU. no doubt. oasis. paul van dyk paramore. PAT BENATAR. PINK FLOYD. refused. rise against. sublime. slightly stoopid. symphony in peril. saosin. SNEAKER PIMPS. silverchair. tech n9ne. the cure. THE BLOOD BROTHERS. THE SOUNDS. tegan and sara. UNDEROATH. yesterday's rising. yeah yeah yeahs.

too many to name, anything i can do the moon walk to and the robot... i'm down with it all!








Movies
donnie darko, the crow, the nightmare before christmas, edward scissorhands, pirates of the carribbean, SLC punk, party monsters, virgin suicides, fear and loathing in las vegas, the breakfast club, vanilla sky, drop dead fred, spun, swingers, requim for a dream, little monsters, wayne's world. i'm always down for some good porn too!






General
raves. hair & make-up. riding around in my car. drunk bowling. otter pops! acoustic moshing. throwing pennies at hookers.
piercings. music. partying. gigs.
clothes. money. road trips. jeeps, and trucks. sarcasm. randomness.
cooking. the beach. laughing. intelligence. pictures. rollerblading. dinosaurs. smoothies.





it's an obsession...




could not live without my staightener or my eyeliner. :P